Global K12 School Opening its Campus in Shenzhen This Fall
---
David Ho | January 11, 2019
Whittle School & Studios intends to create the world's first truly modern school serving students from age three to 18. Among its global network of campuses located in major cities around the world, the first two will be in Washington, D.C. and Shenzhen, China, both scheduled to open in the fall of 2019.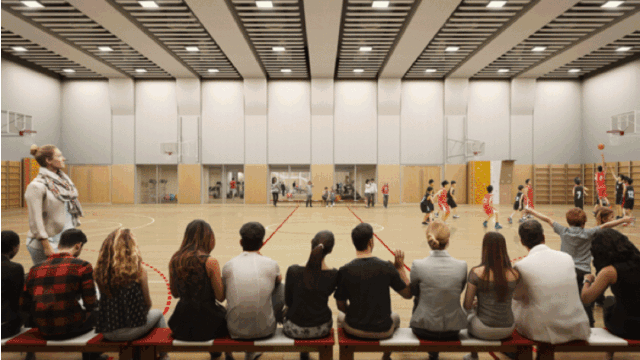 In this article, Jim Hawkins demonstrates how Whittle's extraordinary education will prepare their graduates for entry to the world's leading universities.
The education provided and enjoyed at Whittle School & Studios will be innovative, global, experiential, project based and personalised to the talents and needs of the students. We are creating something extraordinary and unique, and, in so doing, we are deliberately not taking on legacy examination frameworks that are inadequate, schedule-dominating and constraining.
We will, of course, ensure that our students have the best possible university options when they graduate from Whittle. In fact, because of the style of learning that they experience with us, they will be much better placed than those who have simply been labouring towards the production of examination grades.
❏ Graduate with Portfolios of the Highest Quality
We are not an A-level, IB or AP school. There will be no standard public examination framework taken on wholesale by Whittle School & Studios. There are good reasons for this. Doing so would greatly constrain our students' time and flexibility to produce portfolios of the highest quality. The day to day learning experience at Whittle will be on a radically different level from, say, an A-level school, which has too many constraints, and too much time spent on undemanding content, taught in suboptimal style.
All Whittle students will graduate with a sophisticated portfolio of their own work, including rigorous and impressive projects that demonstrate knowledge, understanding, flair and creativity. They will have true expertise in at least one area of study and will have demonstrated, for the record, their mastery of key techniques and subject areas.
Here are some examples of what could appear in student portfolios:
Extended essays, assessed by a top academic
Engineering projects, graded by a respected scientific society
Prizewinning poetry
Mathematics or science olympiad certificates
Multimedia, interdisciplinary projects, suitable for sending electronically to universities
❏ Advisory Program
Acknowledging that the world of university and college entrance is diverse, complex and ever changing, all pupils will be brilliantly advised by expert guides who have current and sophisticated knowledge of university entrance requirements.
We anticipate that there will be some variation in terms of what certain universities will want to see in a student's application. Some may insist on an SAT-type score; others will want a video to be submitted, or an online profile. Our university counselling and advisory process will result in a personalised approach to applications so that our students know the requirements well in advance and can work towards them. In the event that the best approach for an individual pupil is to do, say, one or two AP courses, then that will be offered but not as standard for all.
Starting from Grade 9, college counselling will seamlessly integrates students' personal and academic narratives, creating a holistic picture of an entire Whittle School & Studios journey and leading to admission to a college that is the best fit for each student.
❏ Outreach to Top Universities
We are working with the world's leading 100 universities to establish a strong working relationship with them all. Whittle Shool & Studios' Chancellor, Nicholas Dirks (formerly Chancellor of Berkeley) is leading this. Our work in this domain tells us that they welcome the Whittle approach and that our students will be well placed to demonstrate their ability, mastery levels and potential through the university selection process.
Imagine a network of schools, created by an international consortium of educators, architects, artists and technologists.
With regard to their journey through university and college admissions, our students will not be going down an untrodden path. Far from it: many of the world's most admired schools, eg in the US independent sector, have been using such routes for their students for years, and with great success.
We are going to be bold, realistic, well informed and innovative in our approach towards university preparation – using established public examination qualifications only when it suits individual pupils – and will work in partnership with the world's leading universities to achieve our goals and enable our students to have the best possible learning experience, at Whittle and beyond.
Place Address:
18/F CM Port Building, Industrial 3rd Road, Nanshan District, Shenzhen 518067
Place Phone:
+86 (755) 26691818